Epoxy Resin Art Workshop
DESCRIPTION:
This 4-hour workshop will teach you all the fundamentals and basic knowledge for creating resin art.
Use this class as a starting point for developing your own style for working with resin. This class is designed to provide you with all the techniques and insights necessary to create your own resin artwork once finished with this curriculum.
In this class you'll learn about:
Different types of heat guns and how to use them
Choosing the ideal colors when creating your own artwork
How to add paint, glitter, and pigment to your resin
How to receive a flawless finish of the sides of your wood panel
Important details about the properties of resin
Professional tips, do's and don'ts in resin pouring
Steps and supplies necessary for prepping your wood panel
Tools, supplies, and products needed in the pouring process, including a proper station set up
SKILL LEVEL: ALL
PDF DOWNLOADS:
You'll receive printable PDF files of the following:
Checklist for everything you need when pouring the resin, prepping the wood panel, attaching hanging wire to backing, and finishing the sides of the wood panel
Links to all materials, supplies, and tools used in this workshop
PRODUCTS: Learn how to work with a variety of professional-grade brands as ArtResin, Golden, Matisse, Atelier, and Mehron
DURATION:  4 hours 10 minutes
Live Resin Art Classes:
For upcoming live workshops please go to Anja's Eventbrite page.
Please contact Anja if you want to schedule a private group or a "1on1" in person class.
Wood Panels for DIY Resin Art:
If you are looking for a custom size wood panel and live in the DFW area in Texas, please get in touch with Anja.

Resin Art for Beginners - Course Preview

I would like to invite you to take a sneak peek at my epoxy resin art workshop.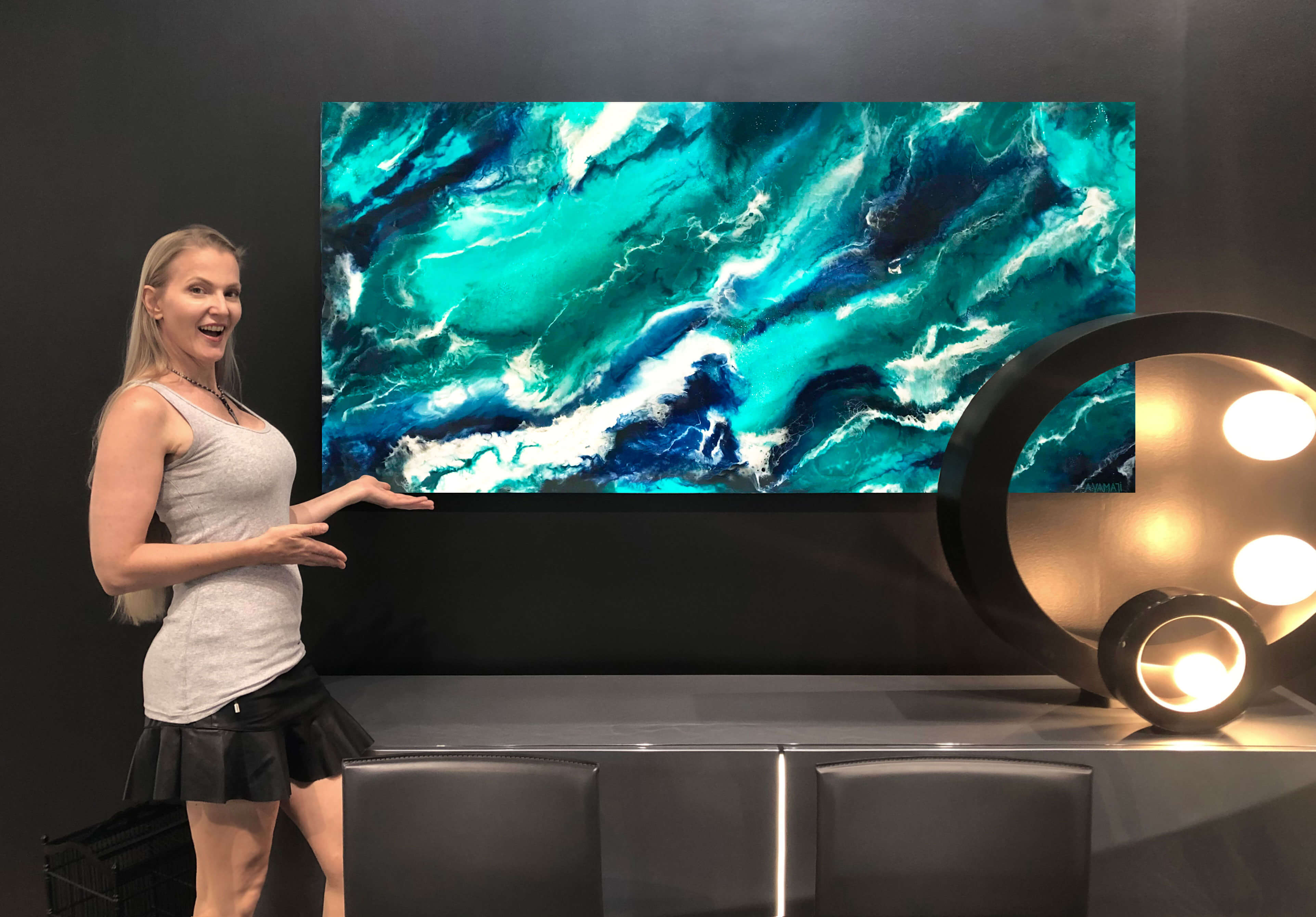 Hi, I'm Anja!
I'm an artist dedicated to bringing color and sparkle to everyday life with my custom work.
Through beauty makeup, body paint, and headdresses, I find joy in helping others feel beautiful and confident. 
My fine art paintings are tuned to the positive energy in a space and are designed to enhance a room with the right colors.
As your art mentor and instructor, I'm here to help you succeed.
Upgrade your living or work space with luminous and colorful epoxy resin art!
Below are some examples of my custom resin art in office spaces, designer showrooms, and private residences.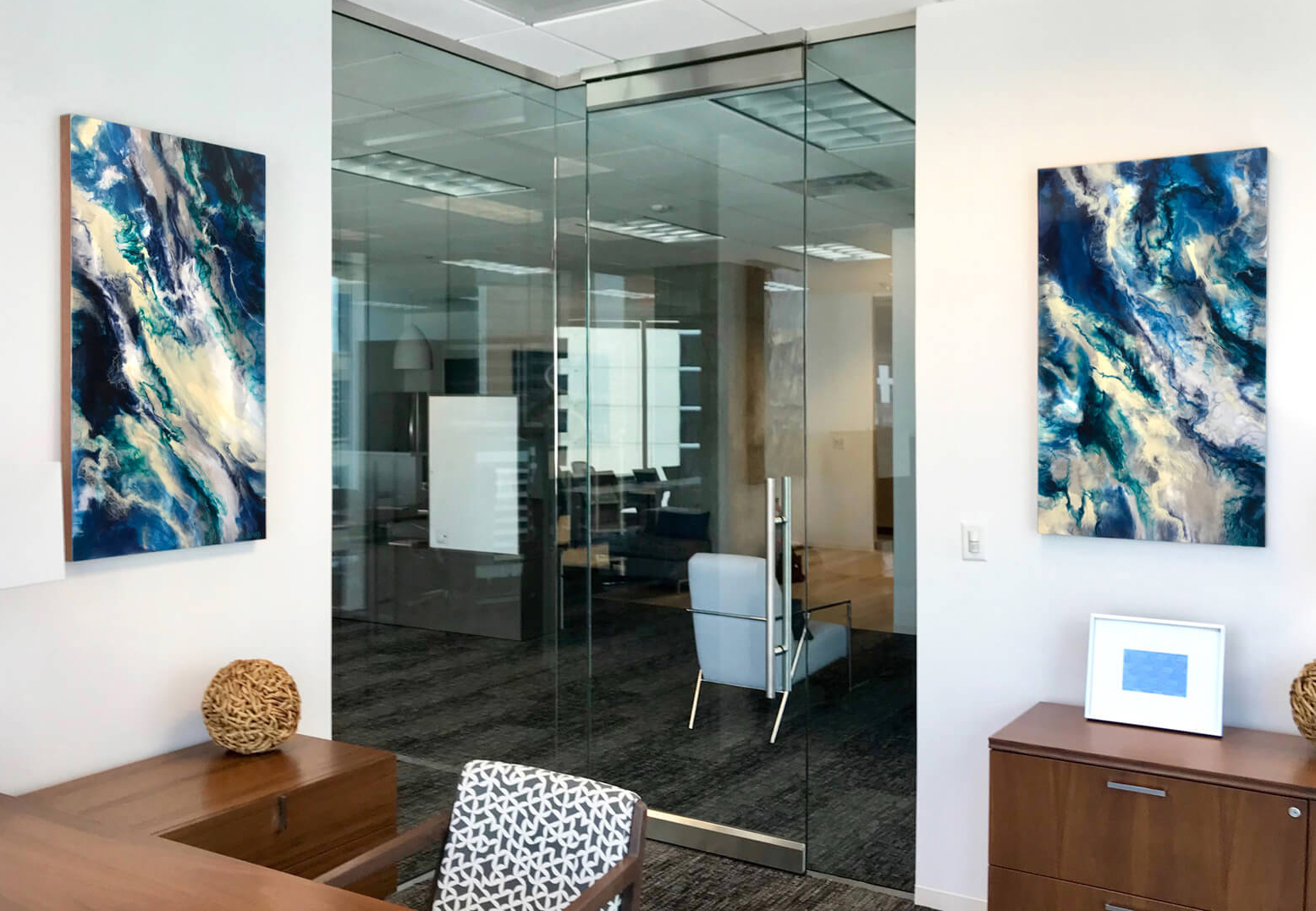 High End Office Spaces
wood panel sizes: 43"x24"x1.5"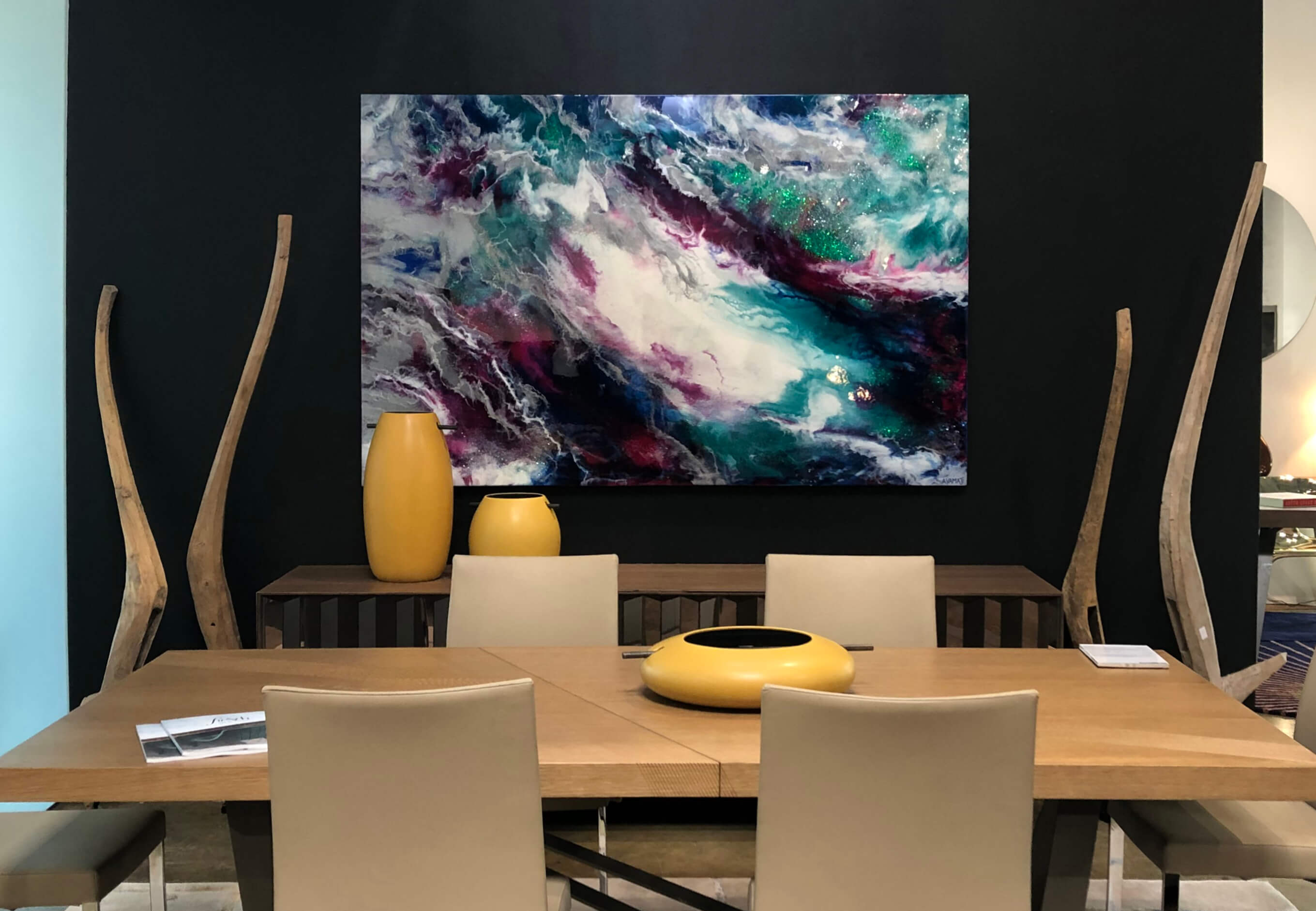 Designer Showroom
wood panel size: 48"x72"x1.5"
Luxury Living Space
wood panel sizes: 48"x54"x1.5"
Behind-The-Scenes of a Live Resin Art Class

This Resin Art Workshop was held at Anja's studio on February 28th, 2021 in Dallas, TX